"Cracking, laugh-out-loud dialogue, characters that feel painfully real."
-- JODI PICOULT
Beth and Jennifer work in the newsroom. They're smart and funny, and best friends.
And Lincoln O'Neill is the guy who reads their email.
It's not as bad as it sounds -- it's Lincoln's job to read their email. Sort of. He was supposed to send them a warning. He should have sent it the first time he caught them breaking the company email rules. But they both seem so nice… he likes really them. Especially Beth.
By the time Lincoln realizes how much he feels for Beth, it's too late to unread all of her personal messages. And it's way too late to introduce himself. What would he say? "Hi, I'm the guys who reads your email, and, also, I love you …"
But he can't just do nothing. Falling for Beth makes Lincoln realize he's been doing nothing for far too long.

iBooks
Amazon
Barnes & Noble
Indie Bound
Attachments around the world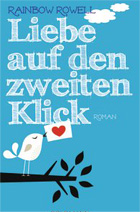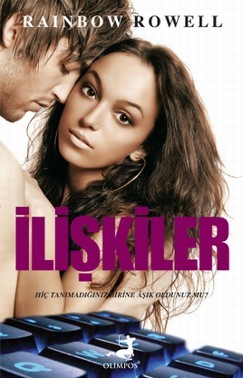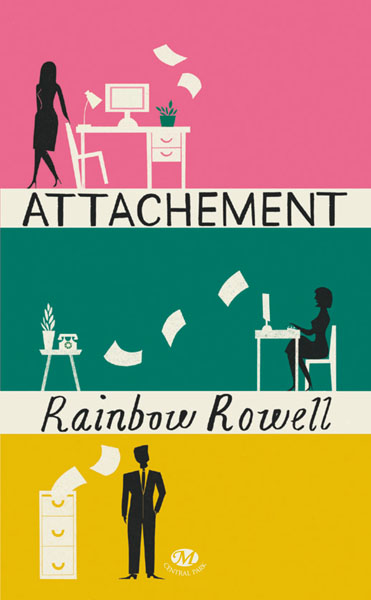 Nice things people are saying
about Attachments . . .
One of Entertainment Weekly's 2011 Best Summer Reads
Chosen for the Barnes & Noble Summer 2011 Discover Great New Writers program.
"Perfectly mixing sweet romance with deliciously tart wit, Rowell's literary debut is a complete charmer."
— Chicago Tribune
One of the "Outstanding Debuts of 2011"
— Kirkus Reviews
"A funny, touching portrayal of friendship, loneliness and love in the digital age."
— Daily Telegraph (UK)
"Witty, original and easy to relate to, Attachments is an absolute pleasure."
— Heat (UK)
"Cracking, laugh-out-loud dialogue, characters that feel painfully real, and a sweet premise about love in the information age: if Attachments were an e-mail, I'd be forwarding it to my entire list of contacts."
— Jodi Picoult, bestselling author of Sing You Home
"Attachments is so perfectly engaging, so sly, and so funny I read it all in one sitting, then went back and read my favorite scenes a second time. Between the cynicism-free romance and the faith that a beautiful, sweet life awaits the good among us, I hope Rowell never stops writing."
— Haven Kimmel, bestselling author of A Girl Named Zippy and The Solace of Leaving Early
"Rainbow Rowell lights up the sky with this sparkling debut novel. Attachments is fresh, fun and charmingly quirky."
— Claire Cook, bestselling author of Must Love Dogs and Seven Year Switch
"Restless with longing, incredibly honest and honestly hysterical, Rainbow Rowell is part stand-up comedy diva – master of the one-liner, reigning queen of witty banter – part tender, soulful raconteur, and part unabashed romantic."
— Bridget Asher, author of My Husband's Sweethearts and The Provence Cure for the Brokenhearted
"An absolute pleasure to read! Wry, relatable and oh-so-smart, Attachments speaks in a pitch-perfect voice to the romantic in all of us."
— Allie Larkin, author of Stay